MINEX FORUM
4th annual "Mining and Exploration Business Forum MINEX 2008" took place on 1-3 October 2008, in Radisson SAS Slavyanskaya hotel in Moscow, Russia.
List of Minex 2005-2007 participants
MINEX (Mining and Exploration) Forum was established in 2005 with the aim of assisting Russia with the development of competitive mining and exploration industry through international networking, consultations, technical and investment dialogue. Minex is designed as communication platform for Russian and CIS gold, silver, copper, iron ore, coal, uranium, precious stones and industrial minerals producers with investors, financiers, regulators, consultants, traders and equipment suppliers. Over 450 senior executives from Russia, CIS, Western Europe, North America, Africa, Australia and Asia took part in the forum this year.
Winners of Minex Award 2008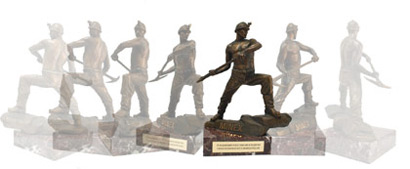 Winners of Minex Award 2008
Key Speakers
List of all speakers (over 80 confirmed speakers)
Minister's Address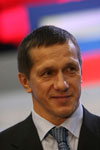 Dear Colleagues, Delegates, Guests!
On behalf of the Ministry of Natural Resources and Ecology of the Russian Federation, I welcome you to the 4th Mining and Exploration Forum MINEX.
By the size of its mineral reserves and resources Russian Federation is one of the world's leaders and is currently one of the largest exporters of minerals.
The State's goals are currently focused on the renewal of Russia's mineral resources base, implementation of rational practices in reserves development, implementation of efficient saving technologies. Therefore events such as MINEX are extremely important for the country.
For the 4th year running the forum gathers leading specialists in the wide range of fields - geology, exploration, mining, fiscal regulations, legal and technological support.
MINEX introduces newest technologies and equipment allowing participants to exchange best business practices.
I am certain that the forum will greatly assist in developing new contacts, strengthening business partnerships and further advancement of the Russian mining industry and science.
I wish all Minex participants to have productive and informative work at the forum.
Yuriy Trutnev
Minister of Natural Resources and Ecology of Russian Federation
MINEX 2008 HIGHLIGHTS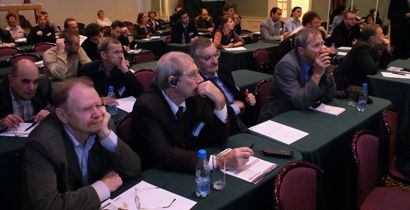 1-2 October: Minex Forum will feature over 60 plenary and technical presentations on Russian Mining and Exploration economics, finance, investment, regulation and management issues.
1-2 October: MINEX Business Podiums (NEW) will offer mining companies and mining vendors 20 minute presentation opportunities to showcase their projects, services and products.
1-2 October: "From Mine to Markets" Mining Show.
2 October: 2nd Russian Mining Excellence Award Dinner.
3 October: Minex Master classes designed for mining engineers, geologists and financial managers
HOW CAN YOU PARTICIPATE?
To leave your comment or reply, please click here.